The measure of a person's ability to understand themselves and the feelings of others
Experience is nothing without empathy
All corporate finance transactions involve people. People have feelings. Some are rational, some are not. But when problems arise during negotiations, an advisor with experience and EQ is more likely to recognise and resolve them.

Emotional Intelligence reveals the strengths and weaknesses of those around you. As a result, any advisor with EQ is better equipped to work effectively on your behalf.
The best leaders are empathetic
Emotionally intelligent people are curious about everyone. This curiosity is built on empathy – and good leaders are highly empathetic. According to The Harvard Business School, EQ accounts for 90% of success for people in leadership positions.

In M&A, empathy leads to a clearer focus and more constructive collaboration. Many transactions stumble at the final hurdle; empathy is critical in navigating past these pressure points. An empathetic advisor leads and challenges all parties, increasing the chances of a successful conclusion.
Any shareholder who has successfully bought or sold a business will tell you that trust in their advisors and the counter party was the most important factor. Without a high level of trust, it is almost impossible to complete a transaction.

Trust is the bedrock of relationships. It supports understanding, giving a clear picture of why the buyer is interested and what they really want to achieve. When trust leads to clarity, both sides achieve value. That is why EQ matters. It supports the application of integrity and honesty, ensuring that trust - something easily broken - stays strong.
You have spent years building your business. You have probably risked everything along the way. So when you want to move on, you need someone who can do more than complete the deal.

You need someone who understands what's at stake, can build a trusted and aligned working relationship with all the parties involved, and who will deliver on a personal commitment to work through inevitable challenges. In short, an advisor who applies emotional as well as rational intelligence, to maximise value and deliver a successful conclusion.
Why you need calm heads around you
Every M&A is an emotional rollercoaster ride – and no one wants to ride a rollercoaster alone.

An emotionally literate advisor will maximise the excitement and minimise the negatives, shielding you from the hardest aspects and celebrating the high points. They stay at your side at all hours, constantly positive and always committed. They become friends and colleagues. And yes, whilst remaining fully professional, the best advisors make business fun. After all, who wants the alternative?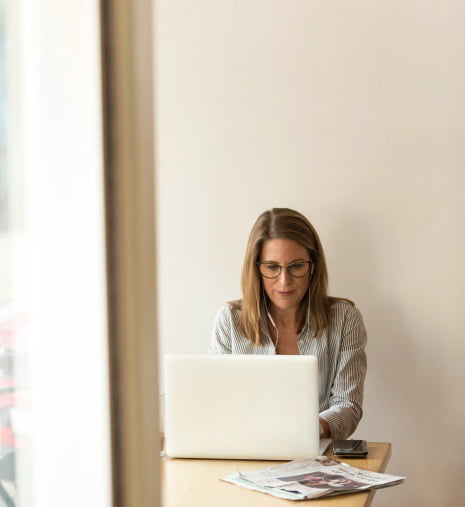 "James has an ability to remain calm under pressure, stay focused when the going gets tough and be strong enough to stick to his guns to get the results for his clients. He is good fun to work with and I would not want to have gone through a business sale with anyone else. At all times it felt like we were in control and he could calm a tense situation putting his clients needs first. "
Jon Neill Sportsafe